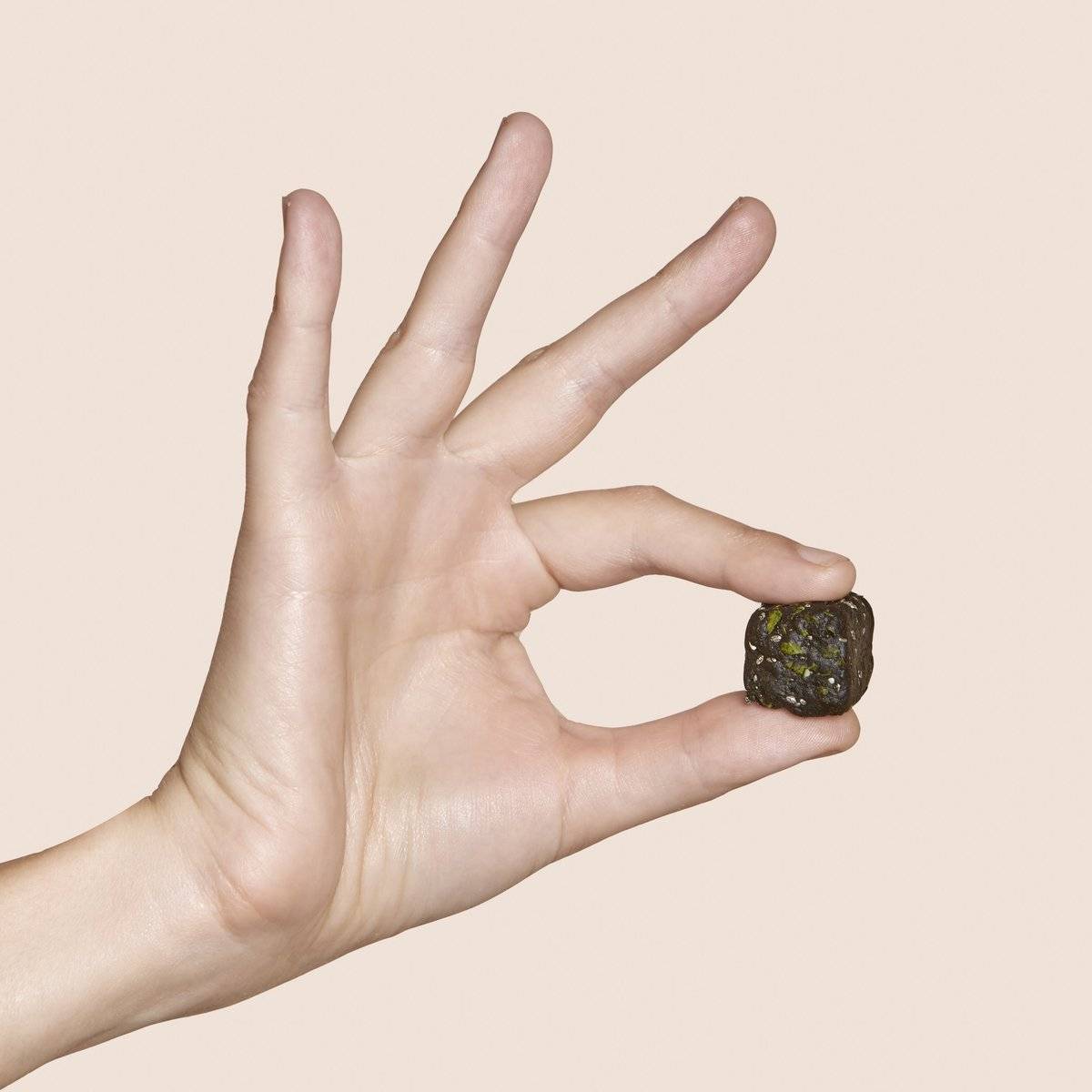 This week we chatted with Sara Cullen, the founder of GEM: the first real food multi-vitamin designed by women for women.

From international health discoveries to her own journey in starting a business, she takes us around the world and back to her kitchen.
Grab your morning cup of coffee or tea and enjoy!
---
Tell us a bit about yourself. Where are you from? How did you get into food & sustainability?
I've long been passionate and curious about how we nourish ourselves. I grew up on a farm in Oregon and studied international agricultural development in undergrad.
This took me around the world, working with farmers and entrepreneurs from Morocco to India and Vietnam. I was fortunate to work at the UN and the World Bank, quickly learning of the frustrating bureaucracies and inefficiencies of bigger organizations and policy.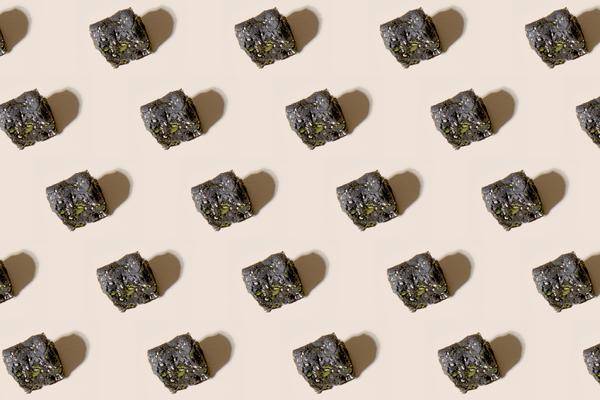 "If I wanted to make a big impact, I knew I needed to start building solutions myself."
If I wanted to make a big impact, I knew I needed to start building solutions myself. I joined an entrepreneurial fellowship after undergrad called Venture for America where I got my feet wet in the world of start-ups.
I later co-founded my first company, a functional health beverage in NYC that opened my eyes to our processed food industry and how critical it is for our generation to democratize access to sustainable, healthier nutrition.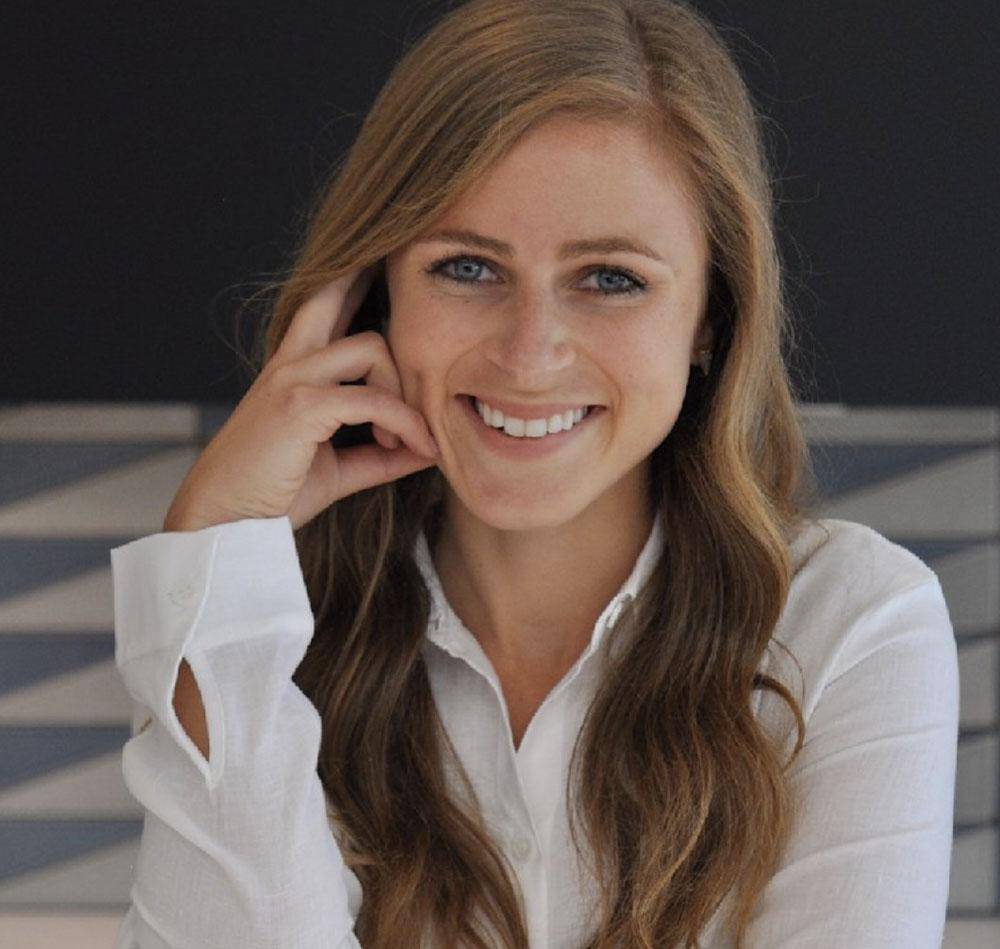 GEM was born out of your own frustrations with health issues. Was there a specific moment when your frustration turned into action?
In the summer of 2017 I was going through my own health journey with an intense bout of breakouts, adrenal fatigue and so forth. I underwent months of allergy tests and different diets in an attempt to understand what was happening to me.
Ironically, I had always been a skeptic of vitamins! But after learning that I was deficient in key nutrients, I turned to supplementation to fill gaps in my diet.
"I was shocked when I found a $37 billion unregulated industry full of artificial, synthetic overly processed mislabeled junk. It was overwhelming, frustrating and disempowering. I couldn't find anything I trusted, so I decided to build my own."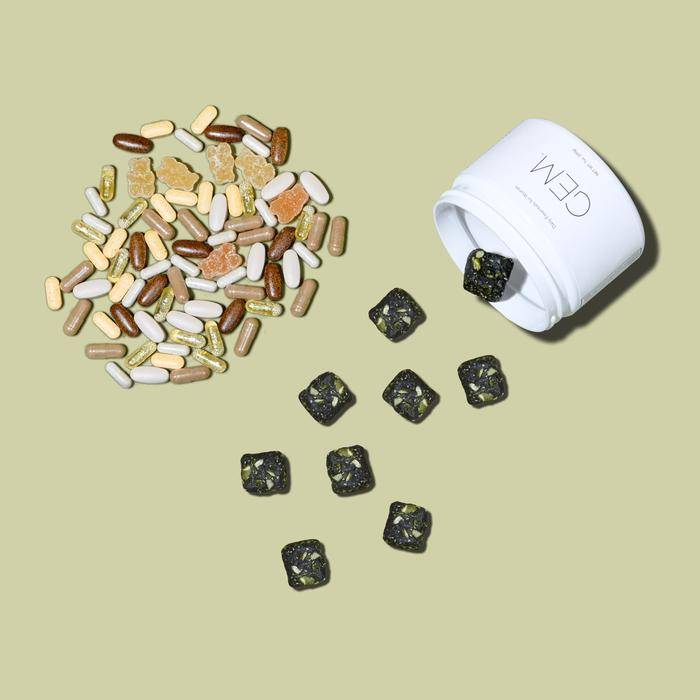 YES! We want to pause for one sec and say -- we really respect that kind of attitude and hustle.
So what happened next? What was your first step after the decision to build your own vitamin?
For almost a decade before the health incident I had worked with farmers, scientists and women entrepreneurs all over the world and had learned a lot about cleaner, more sustainable ways to get your nutrition- which is how I first turned to algae, specifically spirulina and chlorella.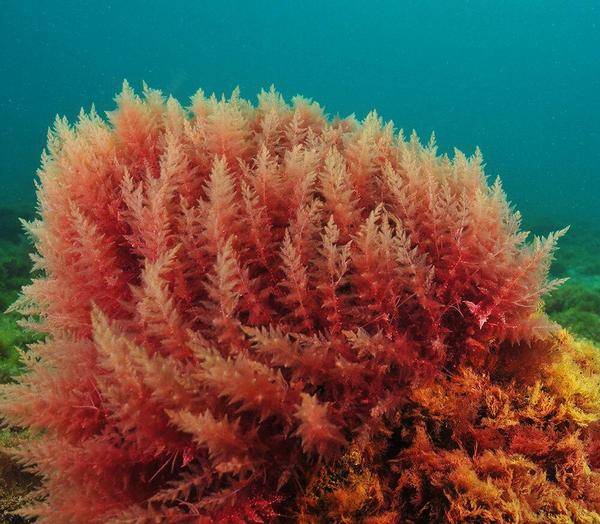 These are the most nutrient dense plants on Earth and the most sustainable. For instance, 1 gram of spirulina is equivalent to 1kg of fruits and vegetables. Did you know that algae creates half of Earth's oxygen and doesn't need a lot of space or pesticides to grow? It's not only better for human health, but the planet's too.
"When I started incorporating algae into my daily diet I noticed a drastic improvement in my health, but cobbling together complicated routines of messy powders was time consuming and expensive."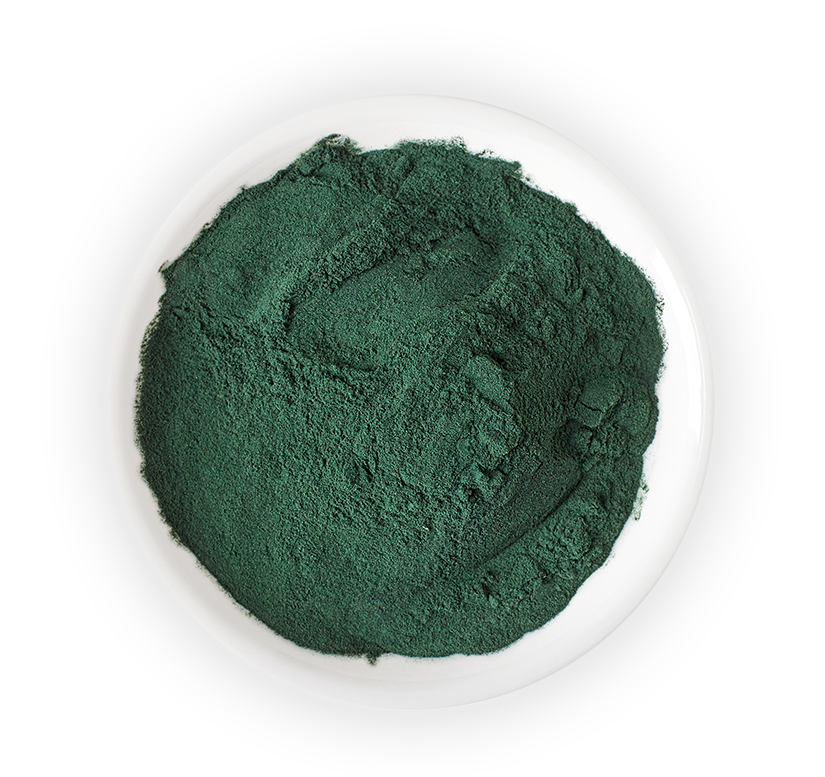 This is when I started my path around the world and back to my kitchen, meeting with as many people as I could to understand how to conveniently and cleanly build real, simple nutrition products utilizing sustainable plants like algae.
40+ prototypes later,
GEM was finally born:
The vitamin market feels like one of the hardest industries to tackle. Were there any "what the f*ck" moments that made you want to quit?
With running a start-up there are A LOT of "wtf" moments. I don't think it ever ends. But I do believe there are two important qualities in an entrepreneur that can help to avoid getting lost in those WTF moments: persistence and optimism.
"You need radical belief and hope in what you're building and you need to be able to pick yourself up and keep going to achieve it. Working on your mindset early on when you're building a company is so important." 
Great advice.

Was there a point along this journey where you met someone -- a farmer, herbalist, doctor, etc -- that made you realize: "I can do this!" or "I need to do this!"?
When I was initially conceptualizing the idea of GEM, I had traveled to Brazil where I was working with farmers on upcycled products. At this point I started to see the bigger vision of what I was really doing.
It's not just America- our global food system is broken. For instance: we have hundreds of plants we can utilize, yet a majority of the world's daily calories come from just four (corn, soy, wheat, rice).
"If we really want to change our health, it starts by fundamentally redesigning the ways in which we nourish ourselves. From the ingredients we use to how they are processed, to the format in which they are designed."
At a certain point, it wasn't something I should do, but I must do.
I ended up coming back to the US, hired an herbalist and a team of health-conscious women. We pulled in scientists, researchers, nutritionists and farmers from around the world to figure out how to create an entirely new definition of an important daily health hack: vitamins.
Let's imagine we're at a dinner party with girlfriends having wine. How would you explain what makes GEM different + the impact it can have on your health?
In a world of processed food and fake supplements, GEM is the first unprocessed daily vitamin- the only way to get real nutrition cleanly and conveniently.
GEM is made with 13 nutrient-dense plants without all the fluff and junk. It's designed to give you the nutrients your body needs the most, with nothing that it doesn't, based on women's common deficiencies.
"We're finding that more than 90% of our customers are experiencing a noticeable difference in their mood, stress and energy levels, skin/hair and digestion after taking GEM regularly!"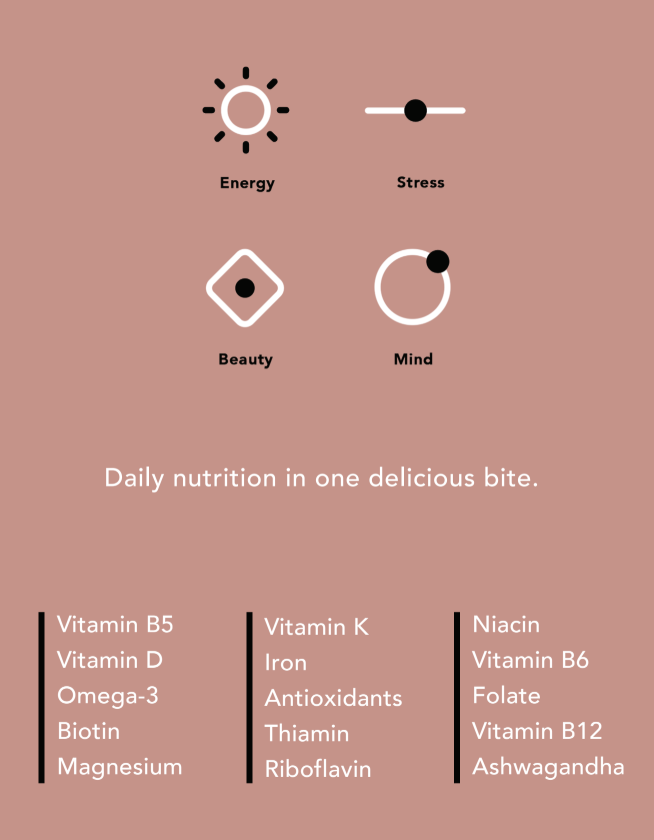 ---
Is there another founder/ brand you see as a role model/ inspiration? Sara Blakely of Spanx - love her.
If you had $500 to spend on Confidants, what would you get?
I would first raid the entire clean beauty section, and then I'd reserve a good chunk to invest in a Zoe Morton piece - her work is beautiful! I love that she designs with adventure and sustainability in mind, often crafting jewelry from upcycled metals and weaving them into their own unique stories
Favorite self-care ritual? GEM :)