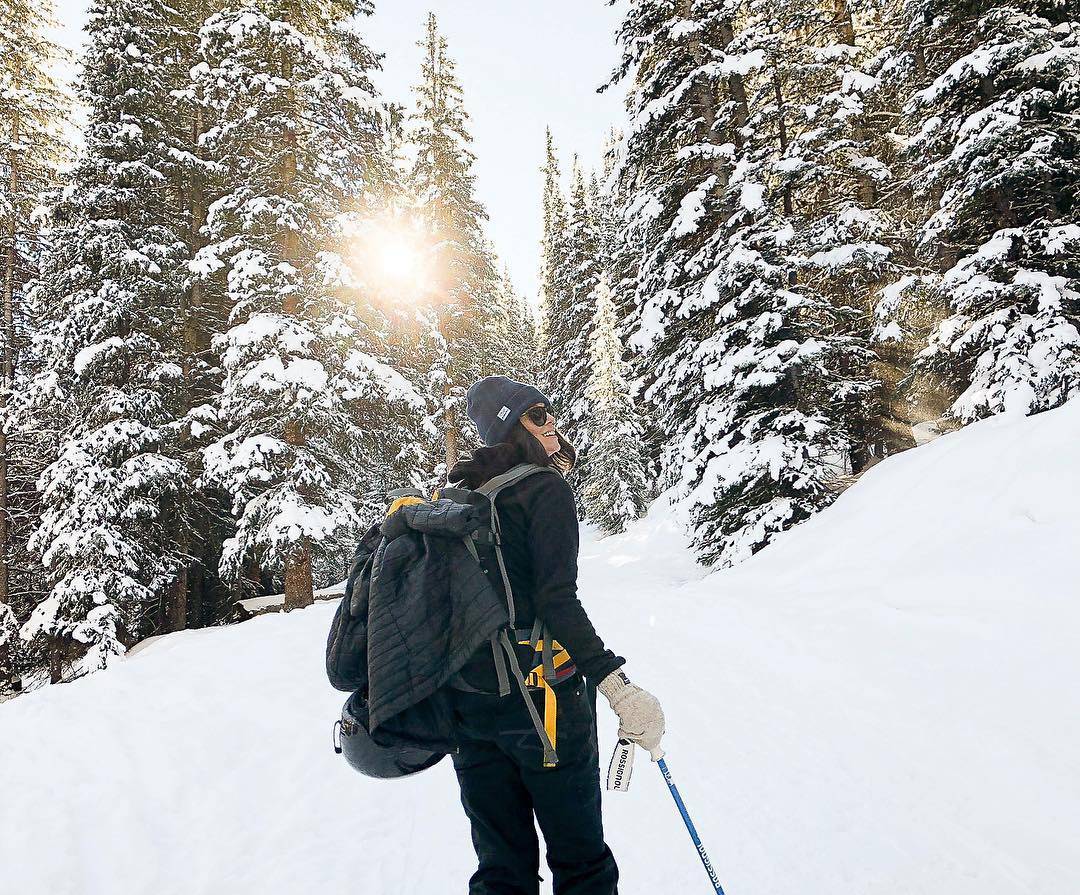 This week we got to know Charlotte and Rachel, the driving forces behind The Ski Retreat. Equal parts perma-grin and personal growth, the weekend retreat is built around a shared passion for shredding mountains and stoking the boss-lady fire.

Get cozy, grab a drink and read on with us!
What it is: An organized weekend in the mountains for women who can't stay still (yeah, we see you hustling side projects and packing for road trips over there)
Where: Lake Tahoe, California (other locations TBA)
When?!: The first trip of the season is happening this weekend January 3-6 and Retreat #2 will be January 24-27. Check their site for more dates and locations!
What is included?: Check our "Quick Hits" at the end of the article for details (we heard there's a private chef!).
"...To remind ourselves that we're allowed to be curious, expansive, daring, passionate- ballsy, even- while being buoyed by the support and compassion that comes from women that are also tending to those parts of themselves"
We love that this weekend is not only about getting into the mountains, but also about meeting future friends with similar interests. What are you most excited to create when you bring women together with a "shared intention around adventure"?
Rachel + Charlotte
We think every woman has this part of themselves in them- the part of them that wants to see and experience everything at the same time. But we also think that the world around us doesn't naturally feed that part of us and as we get older- job responsibilities, relationships, children, etc.- we have fewer and fewer opportunities to nourish and care for this spirit of adventure.
What we're excited to create is a space to buck that trend. To remind ourselves that we're allowed to be curious, expansive, daring passionate- ballsy, even- while being buoyed by the support and compassion that comes from women that are also tending to those parts of themselves. These women might be pursuing side hustles, developing parts of themselves, or leading unconventional lifestyles. In whatever case, they just can't keep still.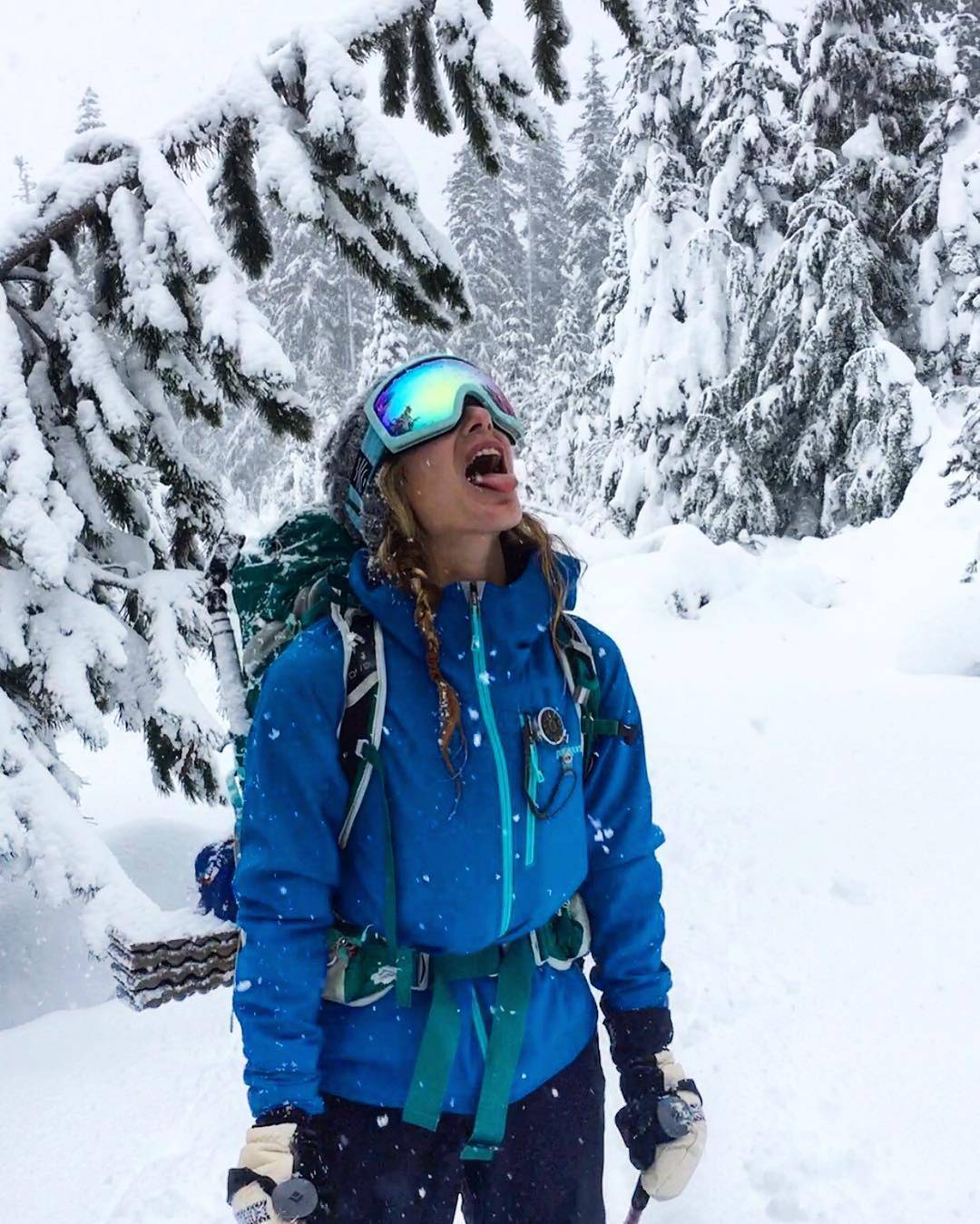 We're huge fans of your concept of "first conversations", can you tell us why you're excited to create more of those?
Rachel
First Conversations are an amazing opportunity for each of us to be the version of ourselves that we want to be- not in a fake way, but in a way that's authentic to our most present self.
You say first conversations are "when perspectives, curiosities and stories are freshest; when we're most ready to really listen and learn from one another." Can you tell us a little more about that
Charlotte
If you think about it, the type of woman that joins for The Ski Retreat has a certain quality about her. She didn't just sign up for a weekend of skiing or snowboarding. She signed up to be in the mountains with a group of complete strangers who did exactly the same thing- that is, they all said yes and opened up to the opportunity to deeply connect with other adventurous women.
They all arrive ready to get a little loose, to share themselves with one another, learn from each other and to actually build real relationships. In that space, we're all stepping into a fuller version of ourselves. That's exciting to us.
"I had a permagrin all day and I was just so stoked. I wanted to create that feeling of camaraderie, confidence and fun for women all over the country"
What made you want to start The Ski Retreat now? What was your "I'm going for it" moment?
Rachel
The day that inspired me to want to create a women's ski retreat was a bluebird pow day at Vail where I was living at the time. We had about 9 ladies shredding together on the same level, just hooting and hollering all over the mountain. We got drinks at the bar after and just laughed and laughed and rehashed our epic day. I had a permagrin all day and I was just so stoked. I wanted to create that feeling of camaraderie, confidence and fun for women all over the country.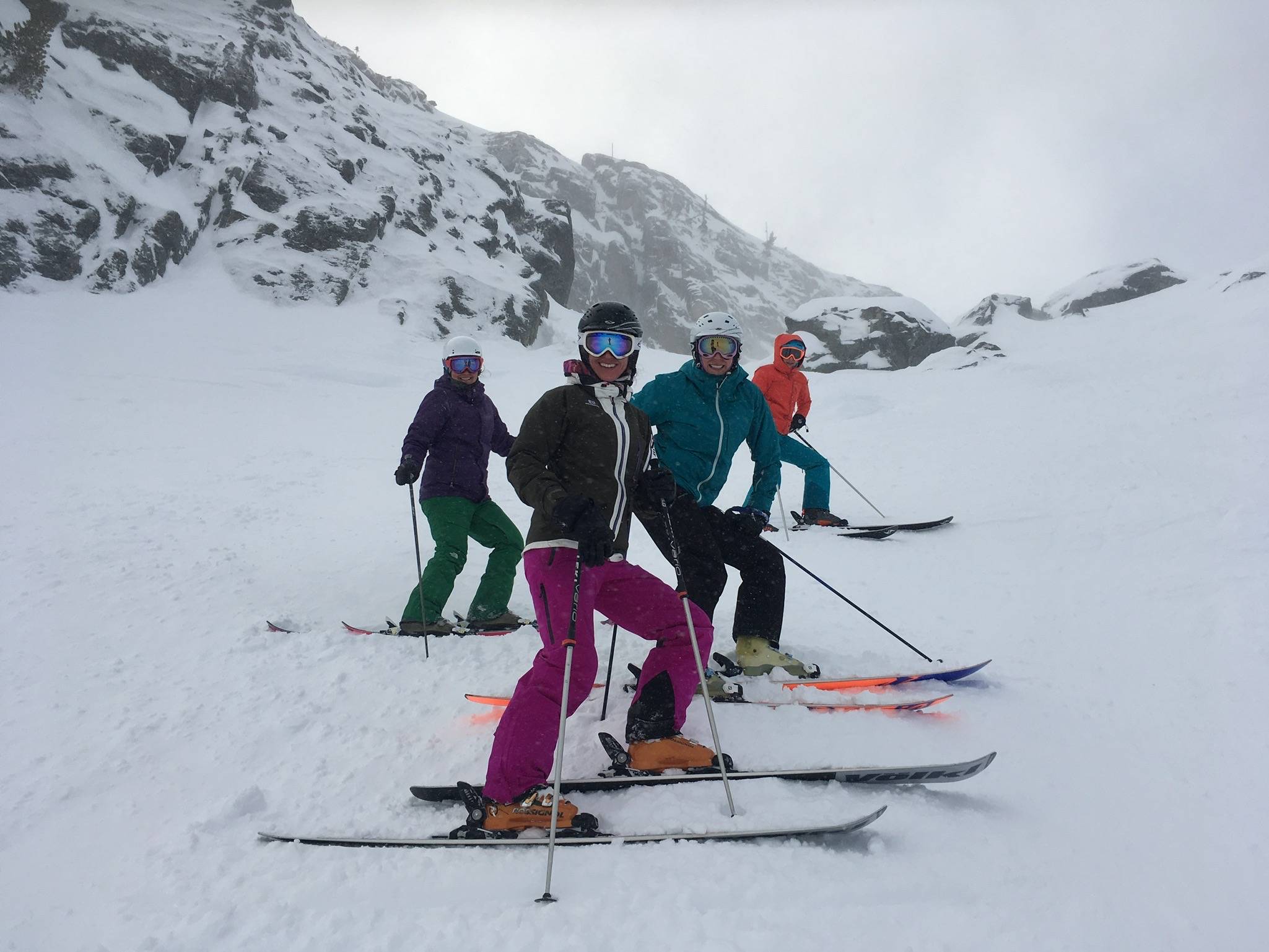 Charlotte
The concept of The Ski Retreat has been on my mind for the past 3 seasons, but to be honest, life (and work) always managed to get in the way.
The moment where I decided to stop letting those things get in the way happened earlier this year. Between the time we're living in and a growing admiration for other women entrepreneurs, I found myself talking about the importance of women-led businesses in almost every conversation I had. It was happening so often that my best friend sent me the book In the Company of Women.
Around the same time I stumbled across Bossladies magazine, both of which profile badass women business owners. I couldn't stop sticking post-its on all of the pages with women that inspired me, and eventually, I couldn't hold the fire in any longer and the inspiration grew to bite the bullet and start The Ski Retreat!
We know it's hard to pick just one but... what's your favorite ski memory?
Charlotte
Back in college I took a trip with my school ski club, Central Pacific Ski Club at Cal Poly SLO (I heard it's the largest ski club in the nation... in a beach town). I decided I would go on the trip but didn't know anyone else who was going. After asking around, a friend of mine introduced me to his girlfriend who was going with a group of 5 other girls rooming together with room for one more so I joined this group of 6 girls I didn't know for a 5-day ski trip (sound familiar?)
We ended up having the time of our lives and became friends fast, one of the girls is now a lifelong friend that I consider to be the sister I never had. I honestly hadn't thought about this trip for the longest time before this question, now I'm realizing how weird it is that The Ski Retreat is basically that situation (but with a little less flip cup and a little more clothing).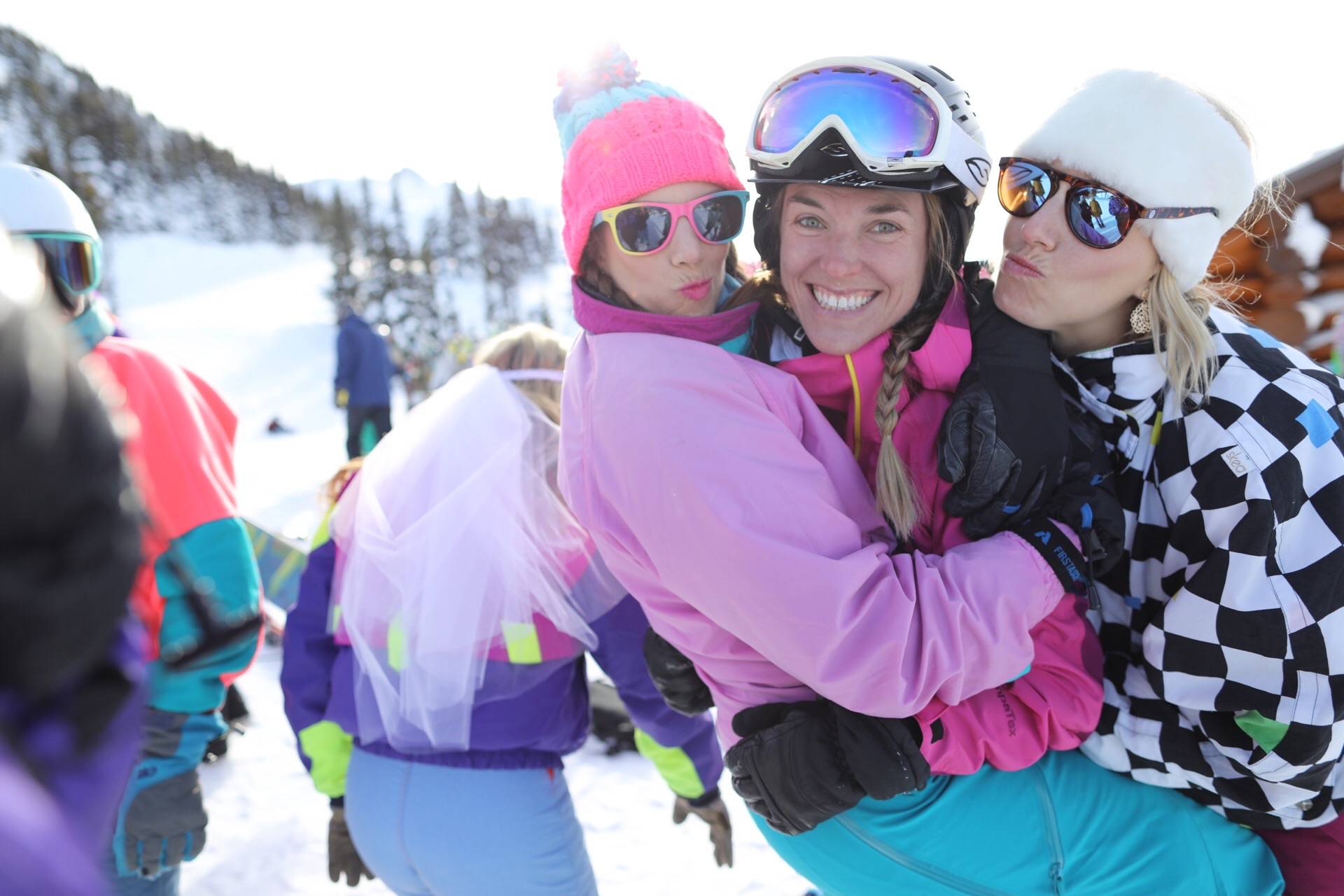 Rachel
There really are way too many from living in Vail riding 80-100 days a year. A top memory is from my Bachelorette Party at Whistler where I invited 15 of my closest gal pals to join me for an epic weekend. We ended up doing a retro ski day donning one pieces and ridiculous gaper gear. There was a fun impromptu photoshoot at the top of Whistler while getting looks from people as we were making a pyramid, standing in line and shushing around the mountain, my stomach hurt from laughing all day. Only a handful of women on this trip knew each other and it was one of the coolest things to see everyone mixing and mingling and becoming friends.  
Rachel
Oh this is hard, I love 80's and 90's flicks... I mean, Hot Dog is such a classic, everybody loves some of that 80's soft-core porn right? And of course, Out Cold. But as for actual ski/snowboard movies I love Valhalla, Pretty Faces, and Full Moon- the last 2 being women shred films, it's so fun seeing other women just rip it up, super inspiring!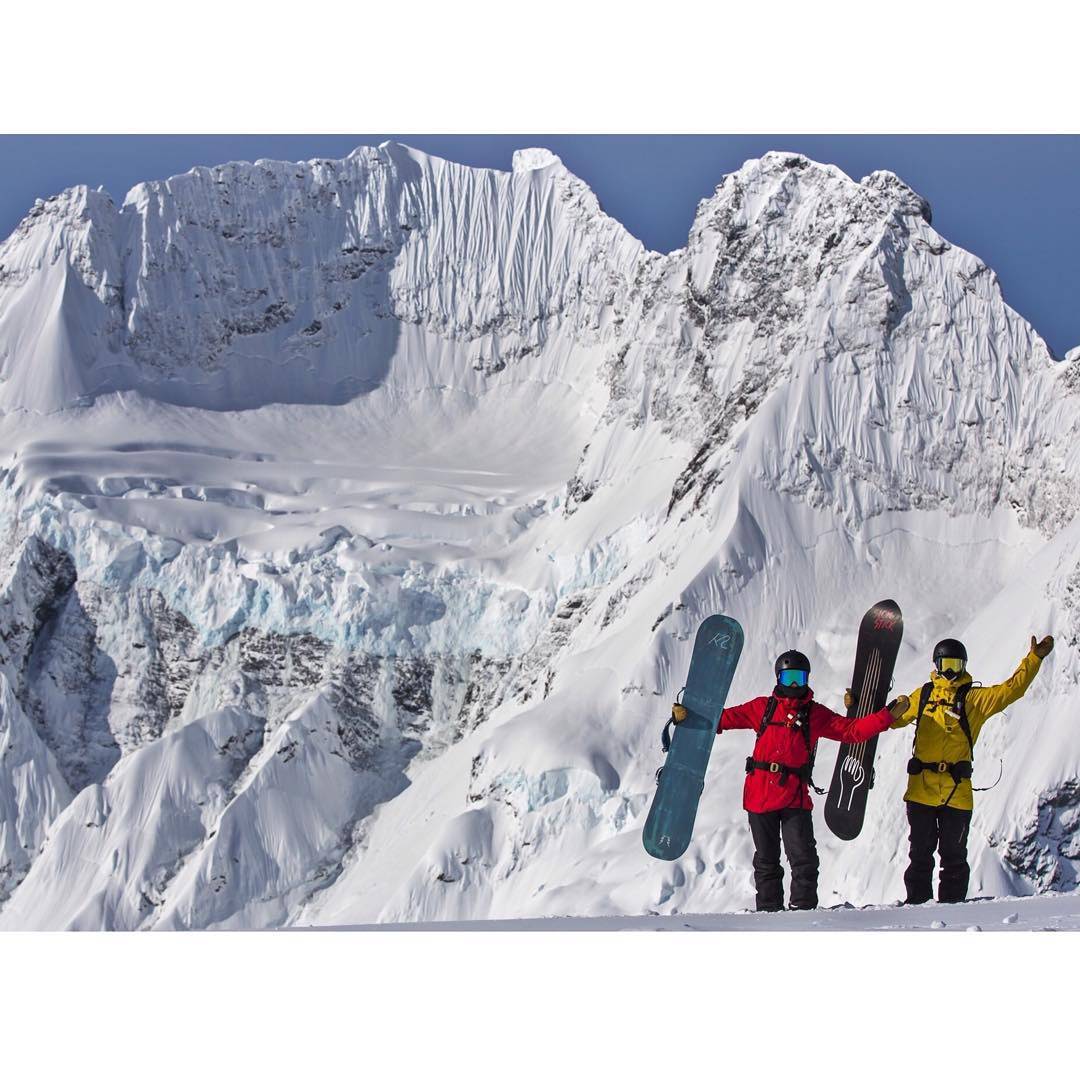 Charlotte
Even though this isn't technically a ski movie, I always think of Dumb and Dumber when I think of skiing. And I love that movie. "I'm talking about a little place called Aasssspen". Too good.
If we're already going to be up there, can ladies crash your aprés' happy hour?
Yes! The Ski Retreat IG stories (@theskiretreat) are where we'll post our live location after skiing/boarding. For ladies who are at Squaw/Alpine on any of the Ski Retreat weekends (1/3-1/6 and 1/24-1/27) and want to join us for aprés- consider this your invitation to join us!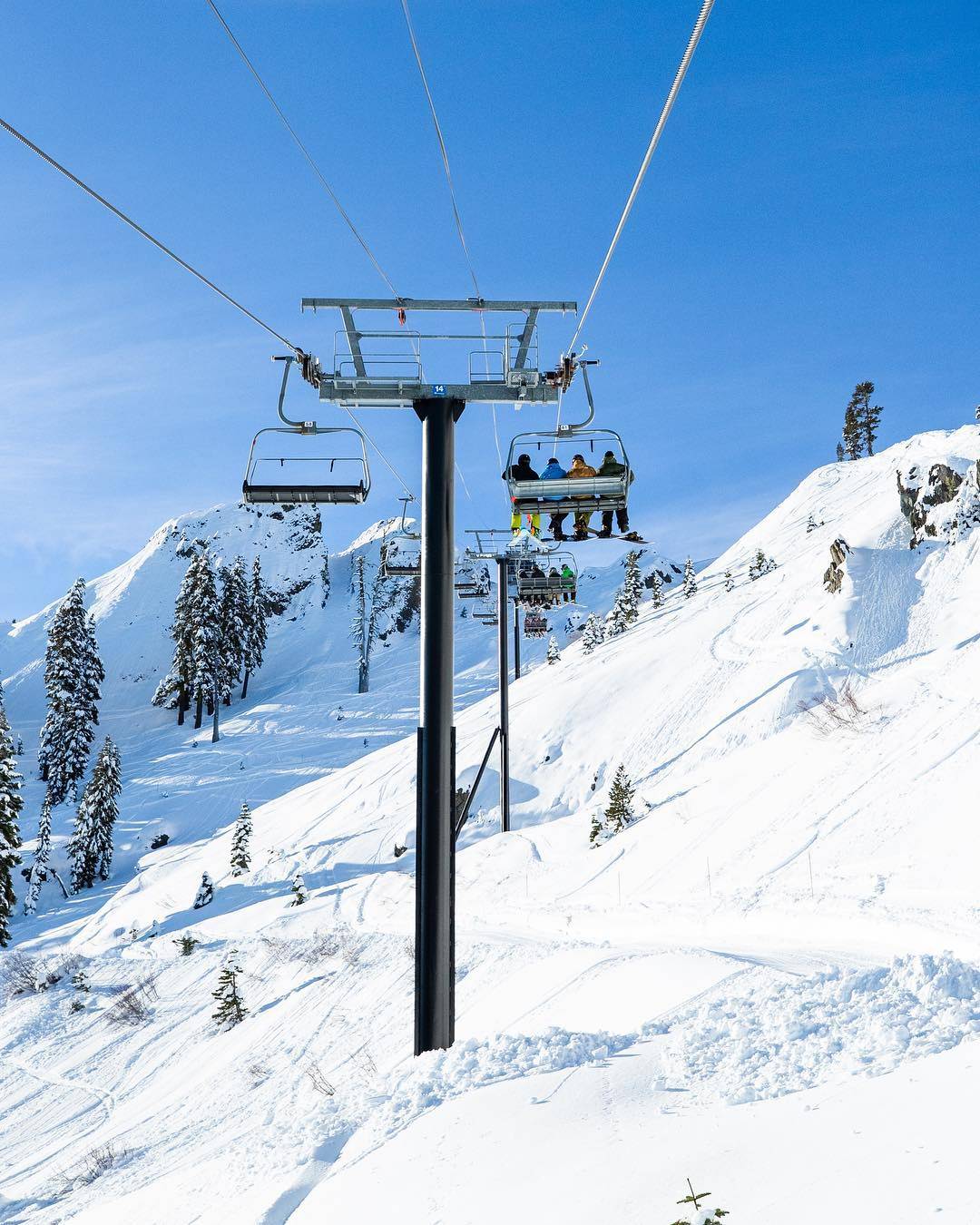 ---
Are ski passes included? Ski passes are currently NOT included. We'll be skiing and snowboarding at either Alpine Meadows or Squaw Valley, if you have an Ikon Pass or Mountain Collective pass- RAD, you are good to go. If you need to buy a pass and you have signed up for The Ski Retreat we can help you get set up with lift tickets in advance so we can just get on the mountain and GO!
Is lodging included? Yes! We will be staying in our fabulous mountain cabin for 3 nights (Thurs-Sun).
Will there be food- we read something about a private chef? Yes! We believe great food is essential for a great experience and we're really excited. We'll be providing all the meals at the house: breakfast, snacks, and Friday/Saturday night dinners. Friday night we'll be cooking a meal together and Saturday night a private chef will be coming to join us.
Will there be non-ski activities? Definitely. Aside from cooking a meal together we'll be walking through an intention-setting session for the New Year, going on a nature hike to enjoy the mountain air and we are so excited to have Jen Gurecki, co-founder and CEO of Coalition Snow, joining us on the first retreat at our cabin for a real fireside chat. She'll talk on the topic of "The more you fall, the more you learn"- one of our mottos at The Ski Retreat. Plus we have a lot more tricks up our sleeves!
If you're a newbie, should you still join? Absolutely. We are super stoked to help more women get on the snow, be excited about being in the mountains and hone their skiing and boarding skills. That said, if you've never skied or snowboarded before, we recommend that you book ski/snowboard lessons for the weekend (lessons are not included in the price of The Ski Retreat but we can provide resources to make sure you're situated with what you need).
We will be skiing as a group and depending on the abilities of other women we may split up into beginner, intermediate and advanced groups. If we do separate into groups we will definitely have an on-mountain meeting place for lunch and a designated spot for aprés.
Will there be a hot tub... and wine? There will definitely be wine... and whiskey, as for the hot tub we can't share all of our secrets. You'll just have to show up and see for yourself!